When a new store opens I love being first in line to check it out. After all, Annapolis is a tight knit community and I love to see all the new stores, restaurants and all around fun that happens close to home. So you can bet I was thrilled to head over to do a Macy's Backstage review. It opened just a few weeks ago and I was lucky to pop in on opening day.
Macy's Backstage Review
As with any good shopping excursion, the first thing you have to do is find a great shopping buddy! While Kristin is a little too far for my daily shopping fix, unless it's over Facetime in which she happily obliges, I'm lucky to live just down the street from fellow friend and boy mama, Kirsten of The Beauty Blotter. We met up early to check out the goods!
The best way I can describe it is as a store within the store. At the Annapolis Mall location, Macy's Backstage is on the second floor and we walked into the area that had a large overhead sign. The idea is that you can find significant savings on on trend items. Several of the brands were not items that you would necessarily find in the main part of Macy's.
There were several sections from clothing, kids, beauty, shoes, home and more. My personal favorite was the shoe section. I found several cute on trend shoes that were under $40. How fab are these gold sandals!?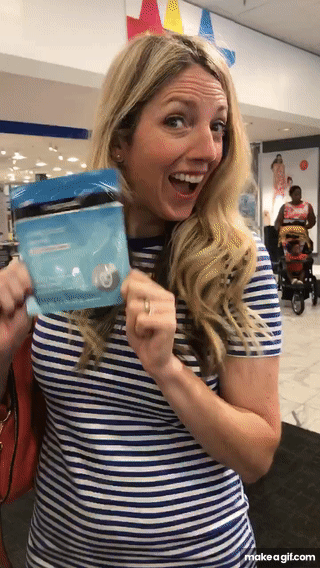 I found a lot of items that would make great gifts, especially for my bearded hubby!
Here's a peek at my final Macy's Backstage "haul". I ended up finding this really cool suitcase (I love that it's black and gold), a garden turtle that my boys adore, a hydrating beauty mask, OPI nail polish, and this cheerful welcome mat. I had been on a shopping hunt for a cute welcome mat and when I saw this one for $12.99 knew it was the one!
But here's how the real reason I know that for me Macy's Backstage is a real win. While I was there, I had tried out a few fun purses. And I went back for them a few days later. You know it's good when its on your mind still once you leave the store!
If you are looking for fun on trend items for summer, make sure to check out Macy's Backstage! It would also be great for back-to-school shopping or even stocking up for birthday's. You can find a whole list of Macy's Backstage locations and all the details near you.
This is not a sponsored post. We did receive product for this review.