This smoked Salmon Spread recipe will have you drooling. Pairs perfectly with a nice glass of Rose' and is perfect for entertaining or just a night out on the deck!
One of the best things about living in Portland (and there are many!) is the easy access to so many amazing wineries! I recently sampled a Pinot Noir Rose' from Mt. Hood Winery and WOW!
I typically have been slow to jump on the band wagon for rose', but lately I have had a few that are really winning me over. And, this one sprints to the top of my list! It screamed to be sipped with my famous smoked salmon spread (now even better with endless northwest salmon in this area).
I've played with this recipe for years, and think I have the winning combination down. Most who have a nibble agree! It's easy to make at home and perfect for a night sipping wine with friends. Is there anything better then just having a lazy night chatting with friends and sipping chilled wine? I didn't think so.
Read below for more details on this smoked salmon spread recipe!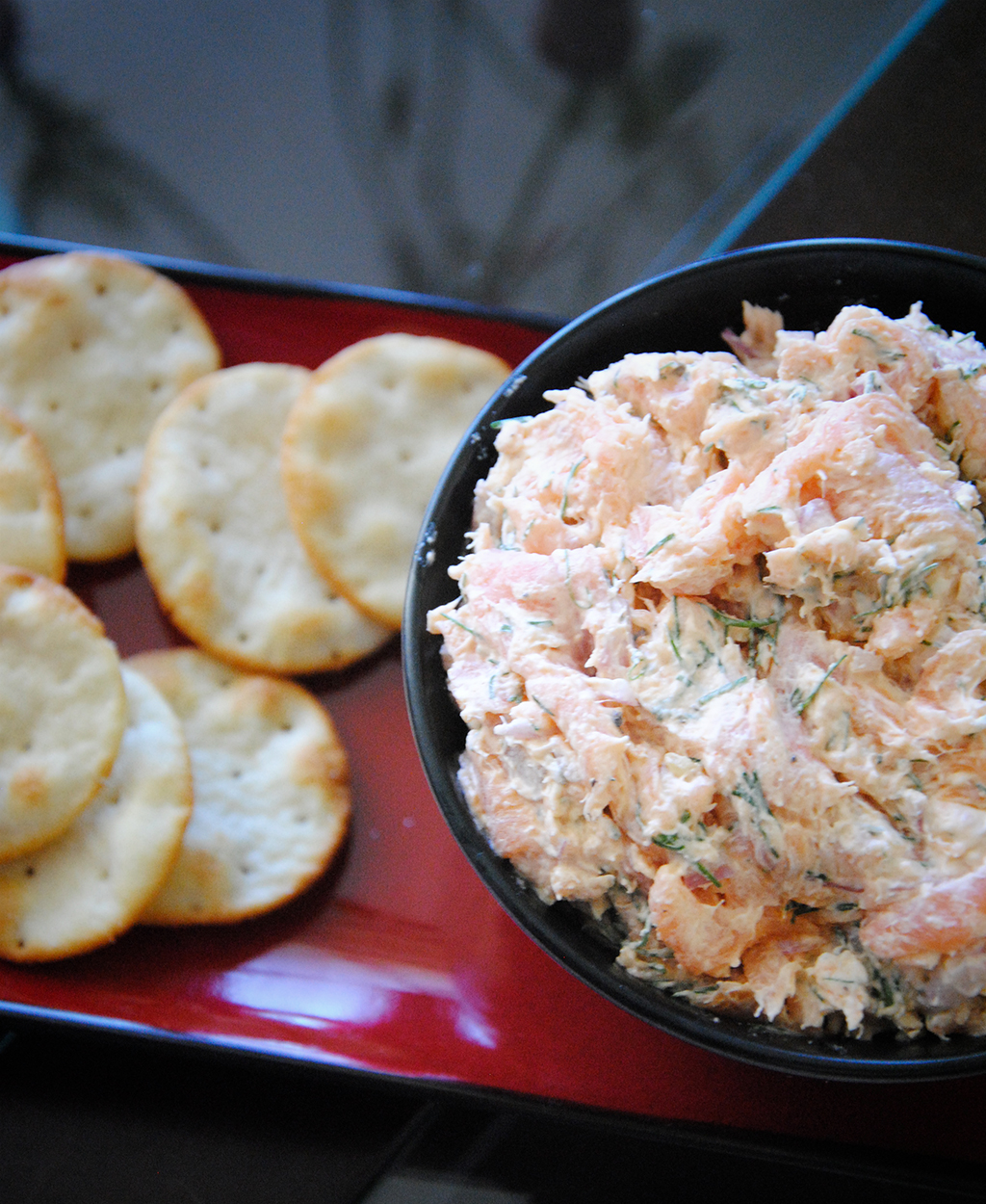 Smoked Salmon Spread Recipe
Ingredients:
Smoked Salmon (I used a nice Alaskan option!) 8 oz
Whipped Cream cheese (use the whipped, blends so much easier) 4 oz
Chopped scallion 2 tbsp
Juice of one lemon
Chopped fresh dill 3 tbsp
Dash (or two) of hot sauce (I, of course, use Sriracha)
Salt and Pepper to taste
Directions: Using a fork mash the salmon into the cream cheese and remaining ingredients. That's it! Refrigerate. I find it tastes best the next day. Just bring to room temperature and serve with your favorite cracker or bread. I used little pita puff rounds with this tasting and it was perfect.
Who else is enjoying Rose' lately? And we should all make sure to know about and pair with this smoked salmon spread recipe? In the meantime, I am toasting all of you out there! Cheers!!!
Susan Richards is a close friend and contributor to BonBon Rose Girls.
You may also like: